VR experience – Interactive Linear Narrative – Adventure
Vision Statement:
I Sea You is an emotional underwater adventure of a marine biologist and her encounter with Hope, a huge Whale Shark in the Galapagos. Through virtual reality, the user embodies this moment of connection and has the possibility to feel big and small during the mission of locating a tracker device on Hope. The inner voice self-reflection becomes a metaphor for individual frustration in front of the growing environmental crisis. The unique painting aesthetics place a science-based real story in the limbo of truth and imagination.
Synopsis:
The first mission of tagging a whale shark in the Galapagos makes Sara very nervous. She feels that all her efforts are too small for the world. However, the moment of connection with Hope underwater changed her perspective and motivated her to look into the bigger panorama.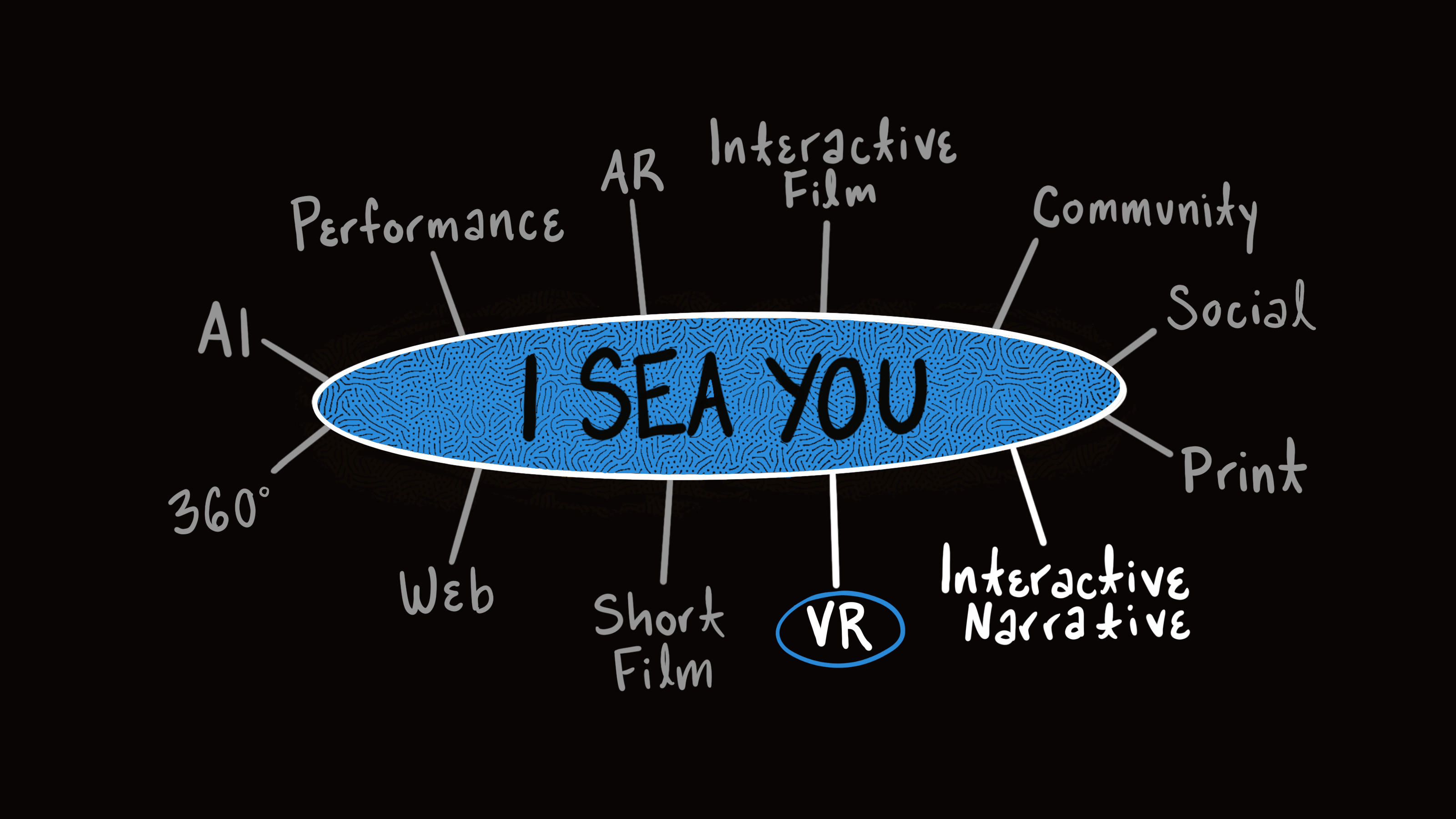 I SEA YOU has the goal to immerse the audience into this imaginary jet real world. Virtual reality technology has the potential to evolvable the user senesces and abstract them into the narrative and open the door to the user to experiment with a personal first-person experience.
The experiential aspect of the project explores the space as a storytelling tool. The feeling of vividness and presence is elevated as a consequence of the environment and character reaction to the user's movements. The user can interact with the elements of the story although it is a linear narrative.