Alumni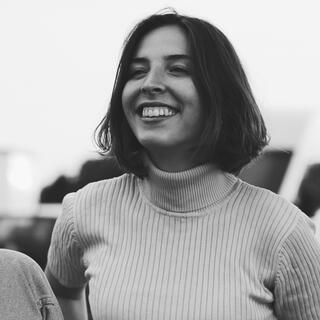 Kim Sophie Hausner
BA Film | Director of Photography
DoP (a. o. LONG TIME NO SEE)
Vita
KIM SOPHIE HAUSNER was born in Bielefeld in 1998. During an internship at the TV station Kanal 21 she gained her first experience with the camera and then began studying at the European Film College in Denmark in 2017. There she specialized in the field of image design and worked as Director of Photography on various short film projects. After graduating in 2018, she realized several film projects of her own together with former fellow students. In 2019, she began studying director of photography at the ifs Internationale Filmschule Köln, which she completed in early 2023.
ifs projects
DoP
DREI DINGE
2023 | Documentary Film | 80 min.
Mondkind
2023 | Short Film | 30 min.
Lisbeth
2022 | Short Film | 10 min.
Flicker
2019 | Short Film | 10 min.
På Kanten
2018 | Short Film | 15 min.
Min Store, Storesøster
2018 | Short Film | 10 min.