Alumni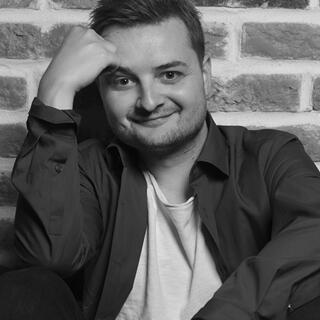 Matthias Atzinger
BA Film | Directing
Director (a. o. UNDER THE SKIN)
Vita
MATTHIAS ATZINGER born 1989 in Bad Ems | 2008 Abitur | 2008-2015 psychology studies in Mannheim (B. Sc.) and Göttingen (M. Sc.) | Since 2015 working as a freelance psychologist for courts assessing the need for protection of traumatized migrants | 2017-2021 BA Film at ifs: until 2018 Screenwriting, from 2018 Directing | 2021 ifs graduation film "Unter der Haut" (migration drama)
ifs Projects
Directing & Screenwriting
KAAMOS
2019 | Photo Film | 9 min.
NIGHTHAWKS
2018 | Short Film | 15 min.
HUNDSTAGE
2017 | Short Film | 2 min.
Further Projects
Directing
FRÜHLING
2020 | Cell Phone Film | 5 min.
Movies have a lot in common with dreams. Not real, but true to life. Fictional, but still true. I can't come up with a film idea without daydreaming, letting my mind wander, or just letting myself fall. I like the idea that filmmaking, at its core, is about making dreams come true. There is a certain magic to film. A truth that can't be grasped. For me, filmmaking is the mad attempt to make the incomprehensible tangible. Directing means looking for a way to touch something with your hands that you can never really get close to. Film is the art of the unattainable; directing is the craft of making possible. Interestingly, pursuing the impossible offers endless possibilities. Limited only by one's own imagination. Filmmaking has a lot in common with dreaming.