Alumni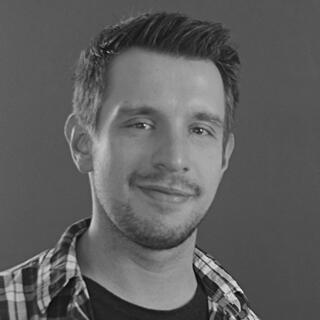 Daniel Kunkel
BA Film | Directing
Director (a. o. IM DUNKELN IST ES WÄRMER)
Vita
DANIEL KUNKEL born 1991 in Hamm | Abitur 2009 | 2009-2012 Studies of Philosophy and Political Science (B.A.) in Münster | 2010-2014 Scholarship holder of the Evangelisches Studienwerk Villigst e.V. | 2012-2014 Studies of Cognitive Science (M.Sc.) in Bochum | Various internships, a. o. at "konkret - Zeitschrift für Politik & Kultur", first publication of film and book reviews | 2015-2018 Bachelor of Film / Directing at the ifs | 2015-2018 Student assistant for Prof. Dr. Gundolf S. Freyermuth at the Chair of Comparative Media Studies (ifs) | Since 2018 temporary assistant at the industry portal casting-network
ifs Projects
Director
Die Kunst des Anton Krach
2018 | Short Film | 8 min.
Letzte Runde
2017 | Short Film | 6 min.
Don't Tread on Me
2017 | Short Film | 23 min.
Walls
2016 | Documentary Film | 45 min.
Audacity
2016 | Short Film | 8 min.
Might Makes Right
2016 | Short Film | 8 min.
further projects
Director
Zu Gast bei Frau Kleinert
2016 | Short Film | 2 min.
The inconspicuous touch of an enchanting stranger; the deep-seated pain of loneliness; the cold-blooded madness of a murderer in the face of his victim: filmmaking for me is the divining of a mystery. The happiness and horror that make us human are fleeting in everyday life. Through film, they come alive in us and through us. I believe in films that can captivate everyone, because everyone recognizes themselves in these feelings. In doing so, it is important to trust the audience, to meet them with confidence, and also to explore new paths in storytelling and cinematography together. For me, the possibility of film to emotionally grip across all linguistic boundaries shows what it's all about: to communicate what otherwise must not be said, cannot be said in any other way.