Alumni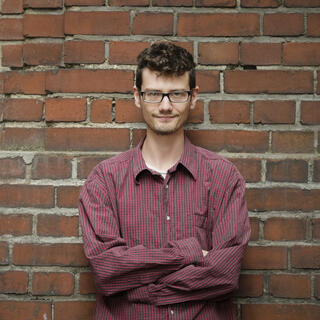 David Vernaglione
MA Digital Narratives
Vita
DAVID VERNAGLIONE - I'm an Italian graphic designer and visual storyteller: along with my academic formation, my passion for cinema, graphic novels and video games led me to a personal path of visual, stylistic exploration, where colors and composition play a fundamental role in the mood and effectiveness of my work. Being extremely versatile, but also able to maintain a distinctive and strong visual style, through the years I jumped between different kinds of projects, from brand identity, to editorial design, to cover art, to music videos.
In the last years, I devoted my skills for pure storytelling/narrative purposes: on my active I have two graphic novels as university projects, one of them authored, written and illustrated completely by myself. Right now I'm currently working as author and art director on Persoma, an interactive graphic novel for computer, started as a master project here at the ifs. Working on such a particular project certainly put new challenges and aspects to consider, but it aroused also new, extremely fascinating possibilities for the medium of comics.
Right now, along with continuing my project and improve also my skills as writer, my professional focus is on art direction and production design, pushing to develop more and more my skills as a visual storyteller and everything that regards the visual, stylistic imprint of any kind of narrative project.