Alumni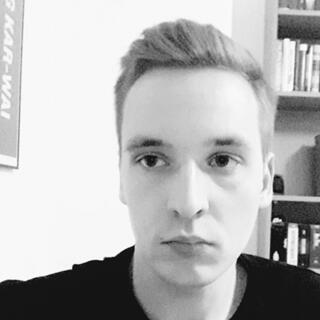 Lukas Golletz
BA Film | Screenwriting
Author (a. o. BIS ZUM LETZTEN ATEMZUG)
Vita
LUKAS GOLLETZ born 1994 in Bonn, grown up in Wesseling | 2013 Abitur | Six months Work & Travel in Australia | 2015-2017 Teacher training with the subjects German and History | 2017-2021 BA Film "Screenwriting" at ifs Internationale Filmschule Köln
ifs Projects
Screenwriting
MINDSET
2019 | Series Concept | 7 x 45 min. | Headwriter
SCHULD OHNE SÜHNE (AT)
2019 | Feature Film | approx. 30 min.
Further Projects
Screenwriting & Directing
For me, film means stepping out of my limited view of the world and dealing with a different perspective. I see, feel and think what otherwise remains hidden from me in everyday life. In doing so, I am always on the lookout for the contradictions that make our lives so interesting. For the comedy that can be found in even the most tragic situation. For the perversion that lies hidden even in the most honest love. And after the melancholy that is inherent in even the greatest feeling of happiness. The crises of our time - climate change, right-wing populism, social inequality - can only be overcome if we are no longer stuck only in our own heads. Cinema as a site of collective experience can help. That's why, as an author, I try to reconcile big feelings and critical thinking in my stories - and hope to open up a space for empathy and solidarity in the process.
Showcase ifs films and screenplays